Senior Management Team
James R. Neal
Chief Executive Officer and Member of the Board of Directors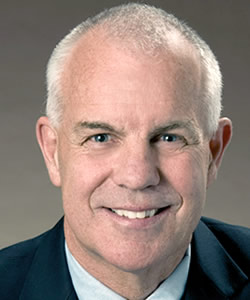 Jim Neal, XOMA's Chief Executive Officer and member of the Board, joined the company in 2009. Mr. Neal brings more than 25 years' experience in forming and maximizing business and technology collaborations globally and in bringing novel products and technologies to market. Prior to XOMA, Mr. Neal was Acting Chief Executive Officer of Entelos, Inc., a leading biosimulation company that acquired Iconix Biosciences, a privately held company where Mr. Neal was Chief Executive Officer. At Iconix, Mr. Neal established multi-year collaborations with Bristol-Myers Squibb, Abbott Labs, Eli Lilly and the U.S. Food and Drug Administration. From, 1999-2002, he was Executive Vice President of Incyte Genomics, leading the global commercial activities with pharmaceutical company collaborators and partners including Pfizer, Aventis and Schering-Plough, as well as sales, marketing and business development activities for the company. Earlier, he was associated with Monsanto Company in positions of increasing responsibility. Mr. Neal earned his B.S. in Biology and his M.S. in Genetics and Plant Breeding from the University of Manitoba, Canada, and holds an Executive MBA degree from Washington University in St. Louis, Missouri.
Tom Burns
Senior Vice President, Finance and Chief Financial Officer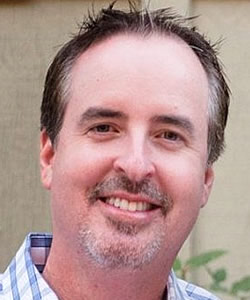 Tom Burns, Senior Vice President, Finance and Chief Financial Officer, joined XOMA in August 2006 and has held various senior finance and accounting roles. He is responsible for all financial matters affecting or involving the XOMA companies, including directing XOMA's financial strategy, accounting, budgeting, financial planning and analysis and investor relations functions. Mr. Burns has 20 years of experience in accounting and finance in both biotechnology and high technology companies. Prior to XOMA, he held multiple senior financial management positions at high-tech companies including Mattson Technology, IntruVert Networks (acquired by McAfee), Niku Corporation (acquired by Computer Associates) and Conner Technology. Mr. Burns received his Bachelor's degree from Santa Clara University and his Masters of Business Administration from Golden Gate University.
Dee Datta, PhD
Chief Business Officer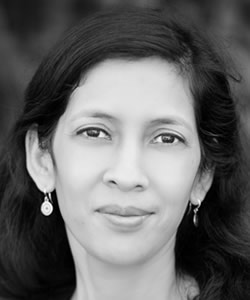 Dee Datta, PhD, XOMA's Chief Business Officer, joined the company in 2017.  Prior to XOMA, Dr. Datta was Vice President of Corporate Development at Forty Seven, Inc., where she managed business development, strategy and transactions, company financing, and investor relations. Previously, Dr. Datta was the Senior Director of Business Development at XOMA. During her time at XOMA, she successfully closed multiple transactions including licensing deals with large pharmaceutical companies, such as Novartis and Novo Nordisk. Earlier in her career, Dr. Datta was a venture capitalist at The Column Group and Longitude Capital. As an investor, she has experience in alternative financing strategies such as royalty monetization, in addition to formation and management of portfolio companies. Dr. Datta started her career as the Founder and Vice President of a biotech startup, Allozyne, based on technologies licensed from California Institute of Technology (Caltech). Dr. Datta received her PhD from Caltech and MBA from Stanford University Graduate School of Business.
Kirk Johnson, PhD
Vice President, Development
Kirk Johnson, PhD, is XOMA's Vice President of Development.  Dr. Johnson joined XOMA in 2013 to lead the Company's endocrine development programs.  Prior to XOMA, Dr. Johnson was Chief Scientific Officer at Medicinova, following its merger with Avigen Inc.  As an officer and V.P. Research & Development at Avigen, Dr. Johnson helped redirect the company from a gene therapy platform to one focused on neurologic pharmaceutical development.  Earlier in his career, Dr. Johnson worked at Genesoft Pharmaceuticals and Chiron Corp (Novartis), where he focused on both protein and small molecule therapeutic research and development activities.  Dr. Johnson earned a PhD in pharmacology and toxicology from the Medical College of Virginia and completed postdoctoral fellowships studying the mechanism of action of IL-2 at Dartmouth Medical School and University of California Berkeley wherein his discoveries included the STY class of kinases.  He has authored over 80 published manuscripts and holds at least a dozen issued patents.